IDEAS FOR 2020 TWISTS ON JOYFUL HOLIDAY TRADITIONS
PLUS OUR NEW WEBSITE
---
Yes, the holidays are here and among the political issues, social instability and Covid-19 surges, it's easy to get distracted by negative issues. We have collected a few ideas which may enhance the holiday season and the new year for you and your family.
Remember. What did you love to do as a child at holiday time? Wrapping gifts? Making cookies? Sending holiday cards? Integrate those activities into your December calendar and remember how you enjoyed those moments.
Schedule those Zoom calls. Even if you are unable to be with friends and family this time of year, "virtual" visits full can be full of memories, recipes and stories which will kindle your spirit.
Create. Go ahead. Make those family recipes that you never had time to do. Sugar cookies, caramels, quick breads, cakes.
Simplify. Gift-giving has never been easier than Amazon and other online ordering for gift s and gift cards – or better yet, buy from local businesses. Even better, make donations to non-profit organizations in the names of friends and family. And let them know. It might inspire them to do the same.
Decorate! Research shows that people who decorate for the holidays are happier.
Random acts of kindness are always on our lists. Remember how good it feels to give back and help others in need. Many people have lost their jobs or their work hours reduced, so be generous with your tips for deliveries and drivers, as well as your time
---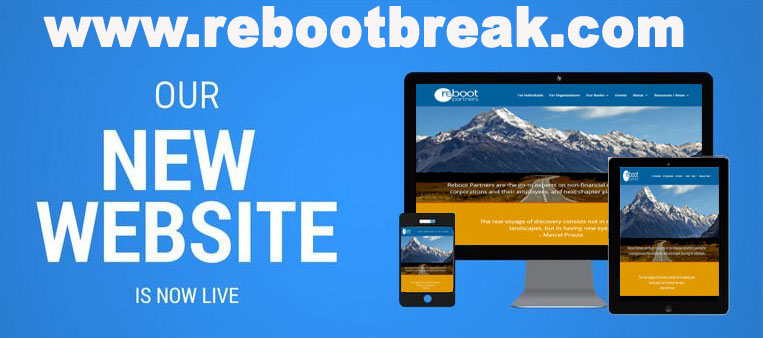 Check out our new website
www.rebootbreak.com
for great programs, ideas
and inspiration as you
head into 2021.
---
FREE WEBINAR ON WHO AM I NOW IN THE AGE OF COVID? TAKING
STOCK OF 2020 AND PLANNING FOR A GREAT 2021!

The impact of Covid-19 on our lives and the economy, as well as the global unrest, has caused us all to sit back and reassess what is important to us in life. It has also given us the time to reflect. It has made us want to take stock of what we have learned and experienced in 2020 and how we can make 2021 the best year yet for ourselves and our families. Join us on December 15th at 5 pm ET for a free 45-minute webinar on this topic. We will have an exercise, Who Am I Now?, for you to do during the webinar to help you start your journey!
JOIN US TUESDAY, DECEMBER 15
AT 5 PM ET/2 PM PT
Read More and Register Here
SPEAKING OF GIFTS
The free webinar is our gift to you. We also have gifts you can give to others (or yourself). You might want to consider our Virtual Series on Rebooting and Reinventing or one of our In-Person Reboot Your Life Retreats. Both are life-changing – and very appropriate in this time of change.
REBOOT AND REINVENT YOUR LIFE NOW VIRTUAL SERIES JANUARY 19-FEBRUARY 2, 2021.
Many of you asked us for events that could be virtual because of our inability to travel during the pandemic, so we pivoted in 2020 to offer both free webinars and our signature Reboot and Reinvent Your Life paid-for series. Our next Virtual Series will begin January 19 and continue on January 21, 26, 28 and end on February 2. The Zoom sessions are an hour-and-a-half and include breakout sessions, individual consultations and meeting new people who are also thinking about their next chapters.
---
2021 IN-PERSON REBOOT YOUR LIFE RETREATS (Covid-Restrictions Permitting)
Join us at one of our in-person Reboot Your Life Retreats, Covid-19 allowed, in Santa Fe, New Mexico, Sag Harbor, New York or Cape Cod. These Retreats are for three days and are focused on YOU! It is part of giving yourself the "gift of time" to think about what you want to do in your next chapter of life. The Retreats are limited to 8-10 people, hosted in our homes, with gourmet food, great wine, time to explore the area and fabulous co-participants, who will become your friends for life. Give yourself or a loved one this gift for the holidays.
Santa Fe, New Mexico Reboot Your Life Retreat: March 19-21, 2021
Cape Cod, Massachusetts Reboot Your Life Retreat: June 25-27, 2021
Sag Harbor, New York Reboot Your Life Retreat: October 8-10, 2021
FOR MORE INFORMATION AND TO REGISTER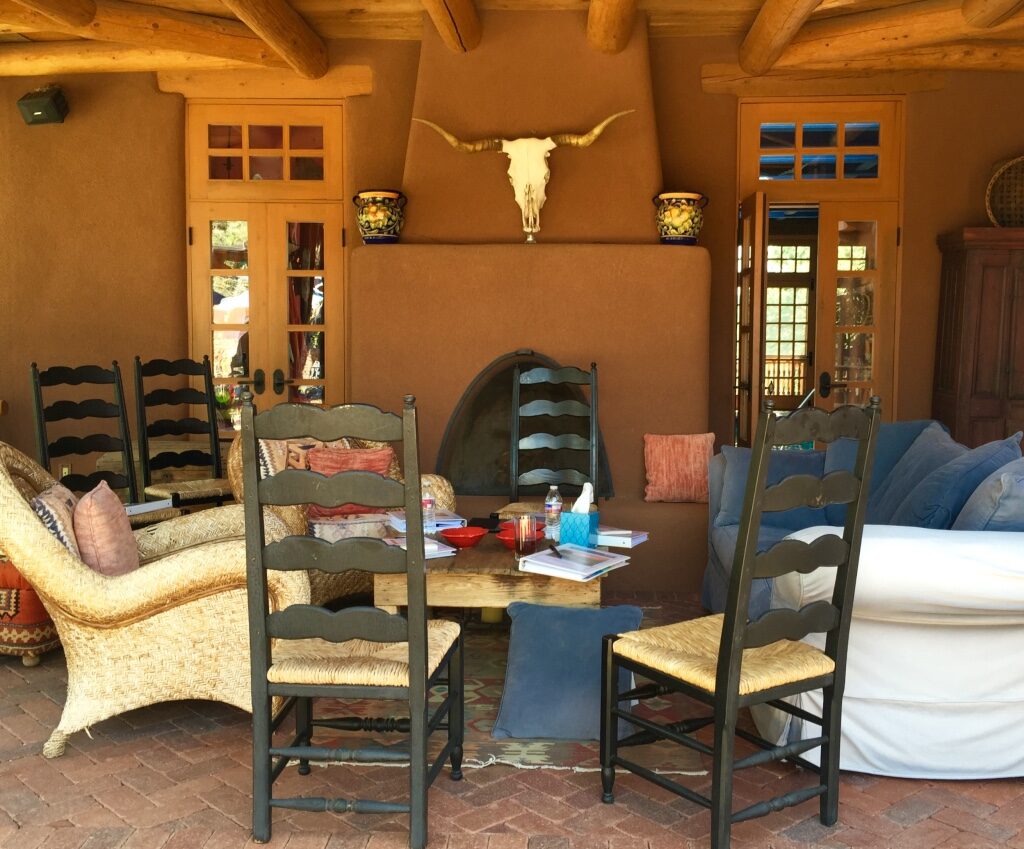 Whether you are asking yourself who am I now and what do I want to do next, or maybe feel stuck, our Retreats and Virtual Series are here to kickstart you on your journey.
P.S. Our books are Reboot Your Life and The Retirement Boom
plus A Journal for Inspiration. They make great gifts!
Order them on Amazon or BarnesandNoble.com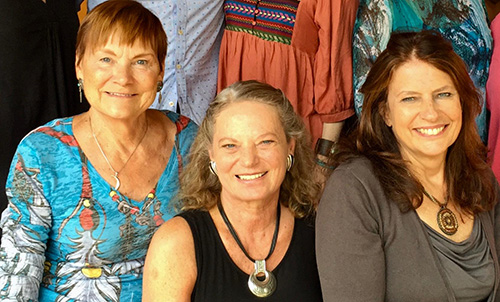 Reboot Partners LLC
Nancy Bearg, Cathy Allen, and Jaye Smith
Contact | Email | Website
rebootbreak.com