THE RETIREMENT BOOM: AN ALL-INCLUSIVE GUIDE TO MONEY, LIFE, AND HEALTH IN YOUR NEXT CHAPTER
Brimming with fresh insights, personal stories, expert advice, and thought-provoking exercises, The Retirement Boom casts off old ideas about the so-called retirement years, helping you design and plan a fulfilling and purpose-driven next chapter.  
Baby Boomers are reinventing retirement just as they have so many other aspects of their lives. They will live longer and be healthier than their parents and grandparents, and they plan to remain relevant, be fulfilled, and leave legacies. Many will continue to work well into their 70s and 80s.
Written by four Boomer professionals who have walked the walk and transformed themselves from corporate executives, CEOs, consultants, and national security experts into careers that more closely hew to their passions, The Retirement Boom will teach you:
How to envision and plan a next chapter, including overcoming doubts and concerns
How to plan a "portfolio life"
How to make creative and fulfilling use of your time
How to make your money last and make money throughout your life
How to improve your health
How to negotiate changes in your home front
How to build, and leave, a legacy
How to simplify your life
For anyone thinking of retiring and changing their lives, THE RETIREMENT BOOM is the book for you.
If you're one of the many terrified by the "R" word because it doesn't sit well with the way you see yourself, this is the book for you.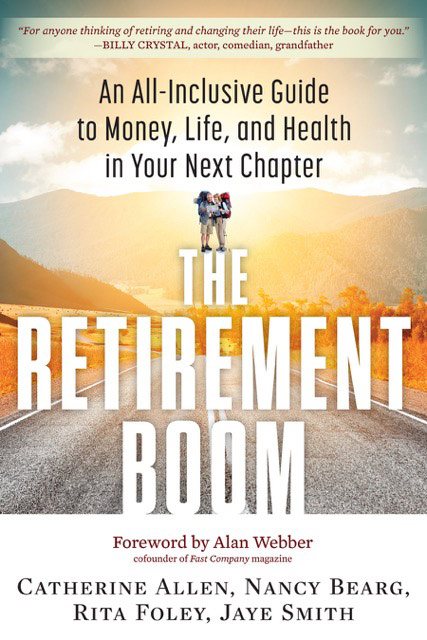 This book is what we need. We are in a time of change and opportunity, a time of personal reinvention and social revolution. It's a great time for discovery, innovation and self-imagination.
REBOOT YOUR LIFE: ENERGIZE YOUR CAREER AND LIFE BY TAKING A BREAK
When was the last time you took a real break?
Whether you're disillusioned with your career, yearning to follow a dream, or taking time out after a layoff, now is a great time to step back and reboot your life. This book will show you how you can give yourself the best gift ever—the gift of time.
People who take sabbaticals (or "Reboot Breaks") report feeling happier, and they return to their jobs refreshed, reinvigorated, and ready to tackle new challenges. Drawing from the experiences of hundreds of people who've taken meaningful time off, Reboot Your Life includes real-life stories and exercises to help you figure out how to plan for and take a sabbatical. The book also looks at scores of corporations now discovering the value of sabbatical policies.
Reboot Your Life will teach you:
How to make the best of your "gift of time"
Types of sabbaticals
How to talk to your boss about taking a sabbatical
The business case for organizations to offer sabbatical programs
Ideas for funding your freedom
How to re-enter the workforce after a "between gigs' sabbatical
In these challenging times, all of us need innovative and thoughtful approaches to solving our nation's problems. Taking a sabbatical is a great way to prepare us. This book is a 'must read' on how others have successfully done it and a 'how to' for ourselves.
We all need time off from our careers to prepare for the next phase of our lives. Whether it is to regroup when we are 'burned out,' take care of our families when they need us most, or to explore new passions and opportunities, taking a sabbatical allows us the journey. Reboot Your Life is the roadmap.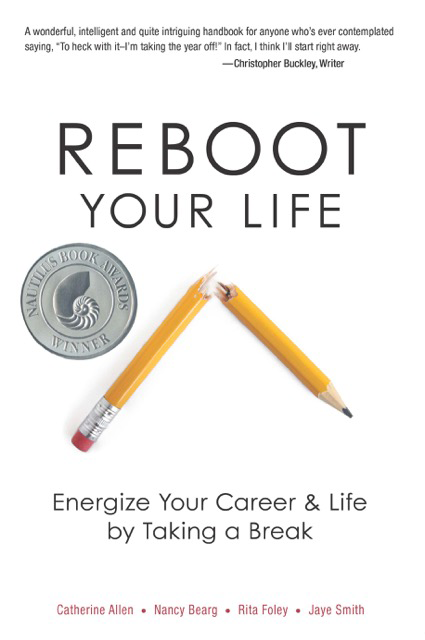 Talk about discovery! Reboot Your Life gives the inspiration, insight and practical tips to take a work break for a breather or a real life change
A Journal For Inspiration
Full of quotes from authors, artists, spiritual leaders, and thinkers, A Journal for Inspiration is a safe place to reflect on your thoughts, dreams, and concerns during times of transformation. The perfect companion to Reboot Your Life and The Retirement Boom, A Journal for Inspiration makes a unique gift for anyone contemplating a life change or already moving ahead into their next chapter.
A wonderful tool for inspired introspection: Petite enough to carry in your bag, the journal is perfect for capturing new year's resolutions, dreams, lists, and thoughts of gratitude.
I love the variety of the quotes from sources as diverse as Rumi, MLK, Mitch Albom, Ovid, Mae West, Proust, Einstein, Jackie Joyner-Kersee, and others…Read the intro – wonderful, wonderful!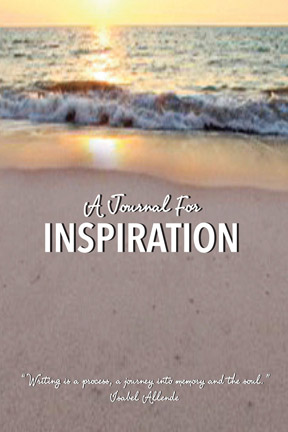 OTHER BOOKS BY THE AUTHORS
Catherine Allen is the author with Julia Cameron of The Artist's Way at Work: Riding the Dragon. Jaye Smith is the author with Dina Von Zweck of the Venus Unbound: A Guide to Actualizing the Power of Being Female. Nancy Bearg's other five books are on national security issues.