For Individuals

The year 2020 will long be in our memories as one of stress, transition, and new awakening to what is important in life. As Covid-19 impacted communities and individuals across the world, making us change our behaviors, taking lives of loved ones and creating economic havoc, it also has given us time to reflect and think about what is important in our lives.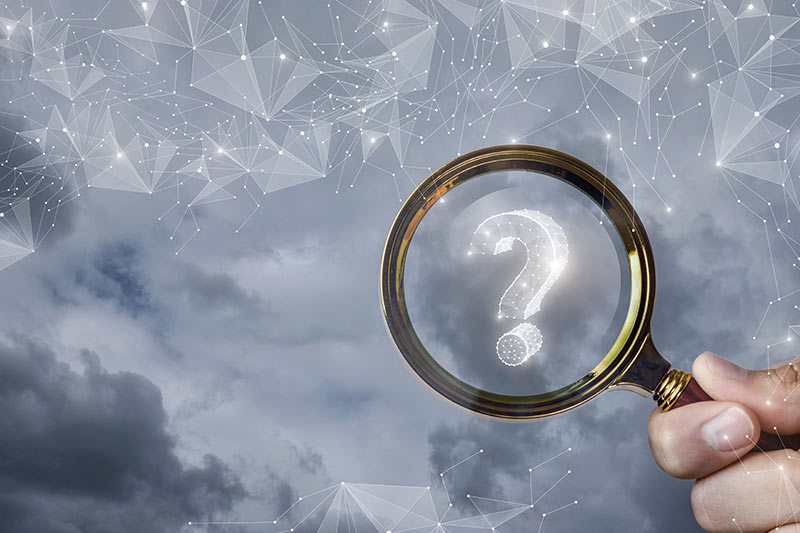 So what about you? What are your reflections? Do you feel stuck, unable to make the changes you know will make you happier? Are you curious about changing careers or thinking about retirement? Do you need a better balance between your work and your life? You're not alone.
Our in-person retreats and virtual series, coaching, and webinars bring you the clarity you need to move ahead and change your life. You'll see what's possible for you, including:
Creating a fearless vision: What do you really want?
Understanding what's in your way and how to break through those barriers
Mapping the life you want, with a clear plan for your next chapter
In-Person Retreats
Our in-person retreats, which we have done for 12 years, offer three days of rich programming, including valuable exercises, and personal connection and coaching, all in a relaxing setting perfect for exploring your next chapter. You'll be able to focus on yourself and leave with a clear plan to moving ahead. It is a small-group experience with abundant sharing, bonding, and support among fellow peer travelers.
"The retreat gave me inspiration and a framework for considering what's next in a holistic way. It captured both the big picture and small."
"Reboot provided the inspiration and tools to make my next chapter part of a great story."
Virtual Series
Our virtual series offers the camaraderie and depth of our in-person retreats in five 90-minute online sessions. Fun, intimate, and results-oriented, virtual series include whole group discussions, dynamic smaller group sessions, and exercises.
"Three powerful, well-organized, successful women, all full of information, intelligence, compassion and business savvy. Very affirming and useful."
"This is a great way to figure out what is next in your life – your next set of dreams."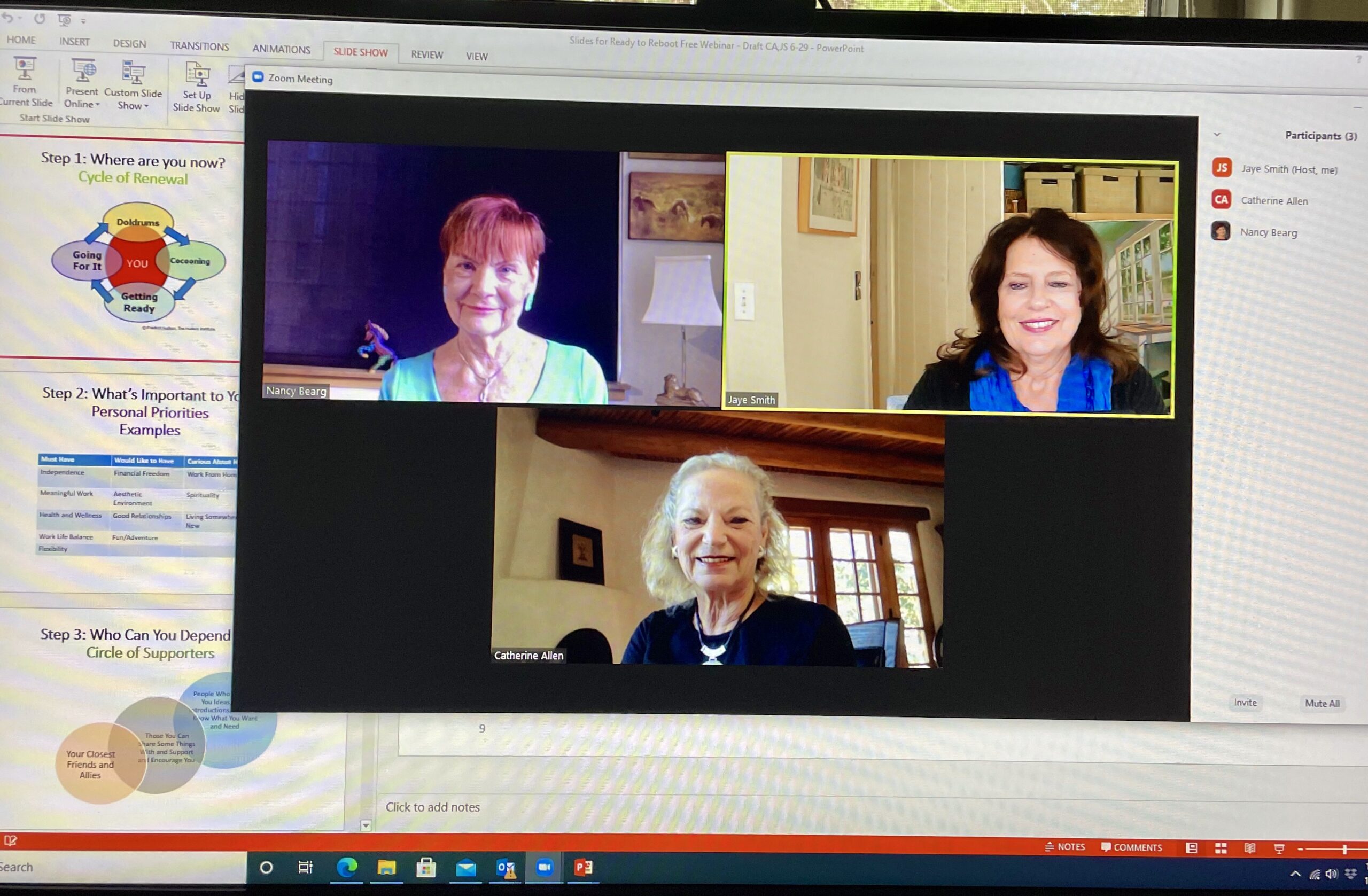 Whether in person or online, our programs allow you to explore what you want next, how to get there, and techniques for getting past the barriers in your way. You'll leave with a better sense of what's next and a set of tools to move forward into a more fulfilling and authentic life.
Virtual Coaching
Our virtual coaching offers the individual time you may need, on your schedule, if you don't have time for a retreat or need a more focused approach. Coaching also makes a great add-on to our retreats. Talk to us about one-on-one coaching for your journey. Explore where you are and where you want to be, and plot the path forward.
"My coach's feedback and guidance on how to create and articulate my goals, position myself, network and develop a go-forward plan have been invaluable."
"The Reboot coaching ignited my thinking and challenged me to explore and be open to the next phase of my career. It was outstanding." 
"The retreat was more than I ever anticipated. The three Reboot Partners provided such a superior level of professionalism, safety, and comfort. I will be forever grateful."  
WHY A REBOOT PROGRAM FOR YOU?
"The best investment people can make is in themselves."
— Warren Buffett, well known investor and philanthropist
Just do it!  Join us for a Reboot Your Life Retreat or virtual series or coaching! Ask Us your questions on how you can create the life you want with a roadmap and plans that work.
"The retreat was the most marvelous three days I could have spent."
"This amazing webinar series came at just the right time and format for me. I learned about myself and how I can move forward will change my life. A thousand thanks to my fellow participants and the outstanding Reboot Partners!"